Germany Retro Replica and Vintage shirts & jerseys
Brand new historic reproductions of Germany shirts and original vintage shirts from years gone by.
Tottenham Hotspur 1962 No8 Shirt
Price: £29.99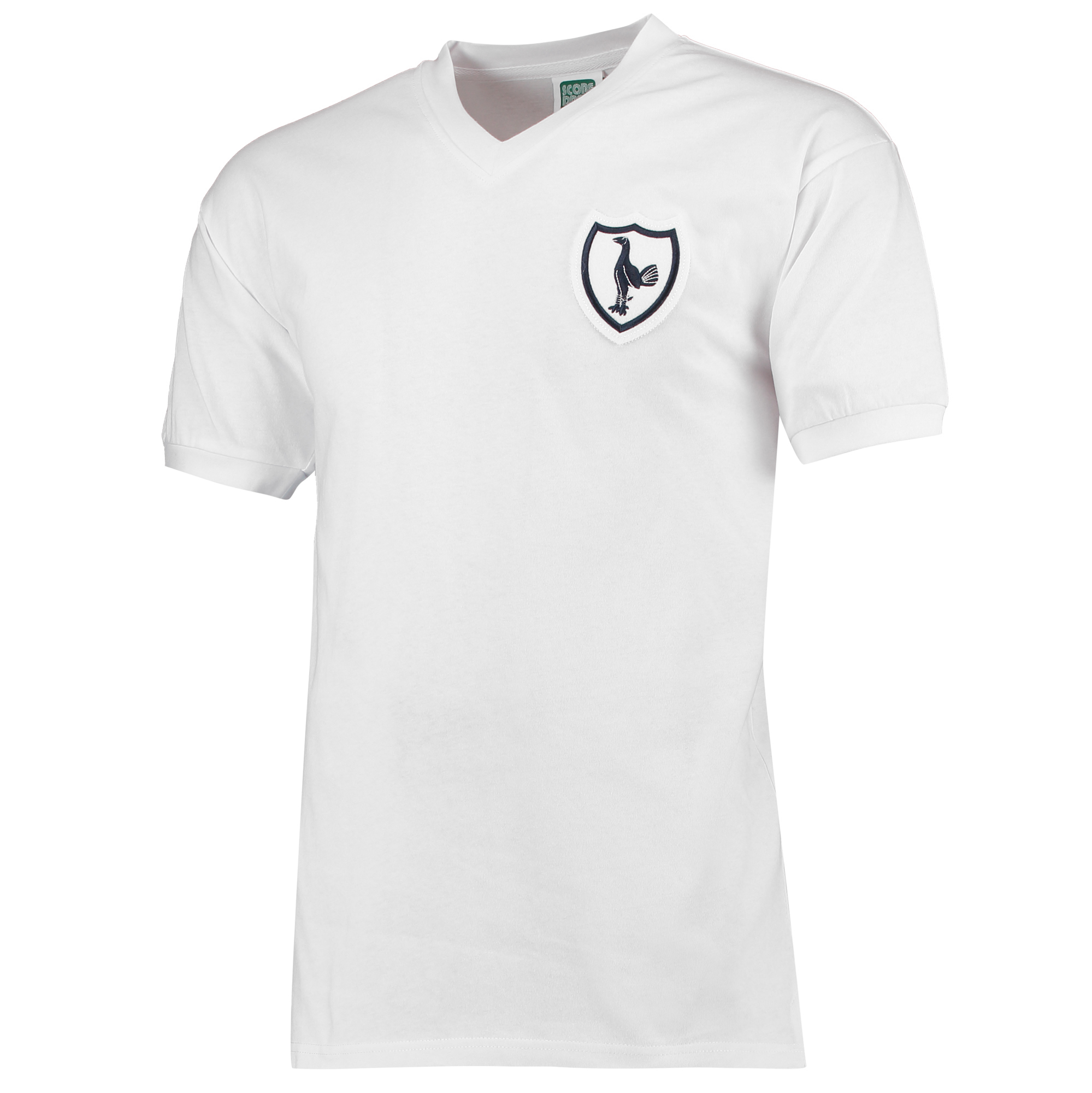 BUY NOW
Tottenham Hotspur 1962 No8 shirt Your Tottenham Hotspur football shirt is quality assured and guaranteed. Styled with short sleeves, a sewn on number 8 and a Spurs Embroidered Badge, this Tottenham Hotspur shirt is the ideal choice for a fan. Benefits of this Tottenham Hotspur 1962 No8 Shirt•Short sleeves•Sewn on Number 8•V neck Collar•Spurs Embroidered Badge•Single Jersey Cotton Fabric•Machine washableTottenham Hotspur 1962 No8 shirt:The Tottenham Hotspur No8 shirt is synonymous with Jimmy Greaves in the 1960's, who Manager Bill Nicholson signed from AC Milan in December 1961 for £99,999. Although when Greaves first joined Tottenham, John White wore the No8 shirt. In that first 1961-62 season with Tottenham, Greaves scored 21 League goals in 22 appearances and 9 FA Cup goals as Spurs retained the trophy with a 3-1 win against Burnley in the 1962 FA Cup Final, and Greaves scored the opening goal at Wembley.